IT Services - Website Designing , Development & Search Engine Optimization
IT Services - Website Designing , Development & Search Engine Optimization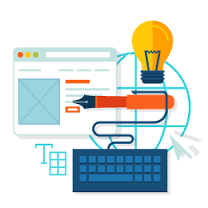 Website Designing
A Web experience that is simply "valid" is no more memorable than a meal that is merely edible. Just like achef who strives to create a menu that is truly exceptional, so should we, as Web professionals. We'vea lot of indigenous creative flavor of ideas to offer you - endeavor to design and develop experiencesthat are remarkable.
Simple and Smart Website - A website that conveys your message clearly.Propelling in Nature - A website that incite users to browse in detail.Easy to Navigate - A website that flows like a air. We follow standard Google User.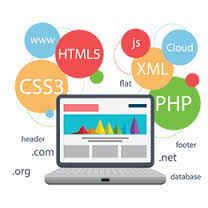 Website Development
At Om Paramedical & Technical web application development, we associate with your brand to transform your business and assist you to take advantages of endless opportunities on the web. We'll go through the entire web application development path with you from framing an idea to exhibiting product to contribute to your eventual web application success! Let our web app developers take your business to the new heights!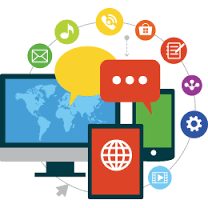 Search Engine Optimization
We Rank Higher and So Does Our CustomersWe know that ranking higher on the search engines and generating leads from it, is a goal that you have set for your business. The best SEO company in Jaipur can do this for you. And so you have land up at the right place. We provide the best SEO services in Jaipur. We say this because we lead in the SEO Marketing from more than 7 years. Enthusiasm and potency are the factors that drive us to deliver the best.
TechnoCrab is an SEO company in Jaipur, located at Durgapura, Maharani Farm. We are a company who understands that each client is precious and so to work for them dignifies our brand name. Doing SEO and empowering our clients with a higher ranking on the search engines has been a regular practice for us since the inception of our company. Our SEO experts in Jaipur put all their efforts to do research that your business needs. We are extraordinary Crabs. We make Internet Marketing engrossing. Hence, our SEO marketing services are the perfect replica of that.
Happy Student
Testimonials
.
I have done bsc(AME) from Singhaniya university through Om Paramedical & Technical Education, more over I attested those certificates from Indian Embassy too And currently working in kuwait airways too So u guya no need to worry about it.

guys i have done bsc mechanical [AME] from Singhania university ...........and i m doing MBA from xiss , ranchi...........no need to worry ....u may go for it .....all the best. I have all the support from Om Paramedical & Technical Education. I strongly recommend it.

I recommend the Om Paramedical & Technical Education as they help the candidates to spot their weakness and improve them for employability. I completed the B.Tech Aeronautical Engineering from here and presently I am lecturer in college, Jodhpur (Raj).

I am very thankful to Om Paramedical & Technical Education for Starting a service in Delhi to help to all the students of Aircraft Maintenance engineering to convert their Certificate AME course into degree course which pull job opportunities in other sectors and lead for job & higher educat